Chiropractic Care
Gray Family Chiropractic Techniques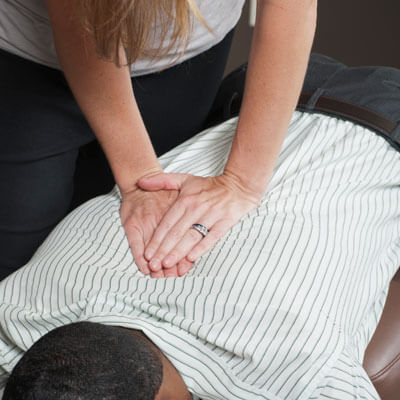 Dr. Stacy Gray specializes in the Gonstead System of Chiropractic to locate and correct any interference to the nervous system caused by vertebral subluxations. She is board certified in pediatrics and pregnancy, and the Webster Technique. She also practices Cranial Sacral Technique, and has had extensive training in extremity adjusting for sports injuries.
She uses a tailored approach based on the age of the patient and nature of the health complaint to help you restore your well-being, and create a healthier you! You may think that all chiropractors adjust the same way or do the same thing but this isn't correct. What makes us Gonstead doctors so special is that we have a very thorough method of analysis, and utilize specific adjusting procedures done by hand to correct the subluxations in your spine.
Gonstead
The Gonstead Technique is very unique because of its specific application in analyzing and adjusting the spine. It is acknowledged as one of the safest systems of evaluating and caring for the spine in our profession and can be adapted to use even with infants all the way up to seniors.
Webster
By releasing the stress on a pregnant woman's pelvis, the uterus and surrounding ligaments relax, permitting the baby to turn naturally.

Chiropractic Care | (919) 850-2440