Meet the Team at Gray Family Chiropractic
Get to Know Us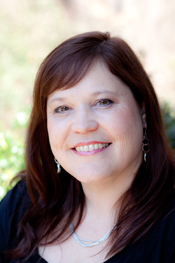 Beth Andrews
Beth Andrews is our office manager. She is probably the first member of our team with whom you will have contact. She greets all of our patients, makes appointments, handles payments, and answers questions. She is a NC Chiropractic Board of Examiner's Certified X-ray Tech and Certified Chiropractic Assistant.
She always has a friendly smile and prides herself on keeping the office running smoothly and efficiently.
Beth has two children, Nichole and Tyler, and is married to her high school sweetheart, Barry for 33 years! She is also the proud grandparent of Landon who will be 6 yrs old this year and keeps her on her toes! She's a North Carolina native, past preschool director and educator, and fire fighter. Beth is also a patient of Gray Family Chiropractic, so she can tell you first hand what it is really like.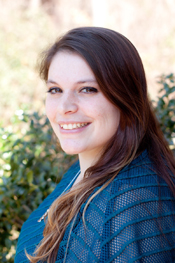 Nichole Andrews
Nichole Andrews is our insurance and billing manager and she has been working with our Gray Family Chiropractic team for 6 years now. She is a Certified Chiropractic Clinical Assistant and her duties include insurance, billing and resolving issues with insurance companies and assisting with the front desk.
Nichole also happens to be Beth's daughter and we are so thankful she has joined our team. She has an associates degree in criminal justice and she and her family live in Creedmoor, NC.
She has a six year old son, whom she loves very much, named Landon. She prides herself in being very family oriented, courteous and fully capable to handle any of your insurance questions.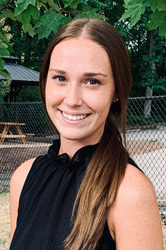 Maggie Haran
As the newest addition to our friendly team, Maggie works at the front desk, performing various tasks. Her duties include answering the phones, assisting with making appointments and helping us run the office.
Hailing from Chicago, Maggie recently moved here to North Carolina. She loves to travel and has been able to explore 25 different countries. Her favorite vacation was going to South Africa on a safari with her oldest brother!
Moving to our beautiful state has also allowed Maggie to try out a different passion-cosmetology. She will be attending the Aveda Institute to further her knowledge in the cosmetology field. Beauty and fashion have always been intriguing to her and she will be able to attend nightly classes and still be able to work part-time at Gray Family Chiropractic. We are thrilled that Maggie has joined our team!

Meet the Team at Gray Family Chiropractic | (919) 850-2440