About Gray Family Chiropractic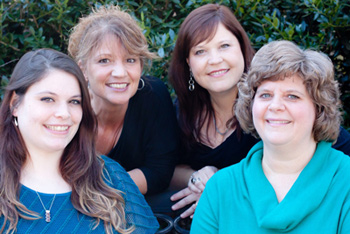 We are a family-oriented chiropractic practice dedicated to helping you restore your body to optimum health through natural chiropractic care. We've been delivering quality chiropractic care to the Raleigh community since 1996.
In 2007, we relocated our practice about a block from the old office to serve you better. We designed and built our own freestanding building with ample parking and state-of-the-art equipment.
Committed to Education
Our purpose is to empower our patients and their families to aspire to new levels of optimum health. We are committed to educating our patients about the role of chiropractic in health care. We care for people of all ages. We are excited to be in our new office and look forward to seeing you soon!
MEET DR. STACY GRAY »
Family Wellness Care
Chiropractic enhances quality of life for your whole family, even those without symptoms. We encourage our patients to achieve the highest levels of health they can. We are committed to educating our patients and their families about the vital role of chiropractic in healthcare.
Through educational opportunities (like this website), we hope to communicate the value of ongoing chiropractic care. Our desire is to see our practice members abandon the prevailing sickness care model of health (waiting for symptoms and then taking action), in favor of the emerging wellness model. It is much easier to maintain your health than reacting to a crisis.
You're the Boss
Regardless of your health goals, please understand that we see ourselves as mere servants. You're the boss! It's your body, your health and your future. As your chiropractor it is our job to offer you the finest chiropractic care possible, and it's up to you to decide how much of it you want.
Sound interesting? Please contact our chiropractic office today to make an appointment. Each member of our staff is dedicated to providing high quality services in a professional environment.

About Gray Family Chiropractic | (919) 850-2440