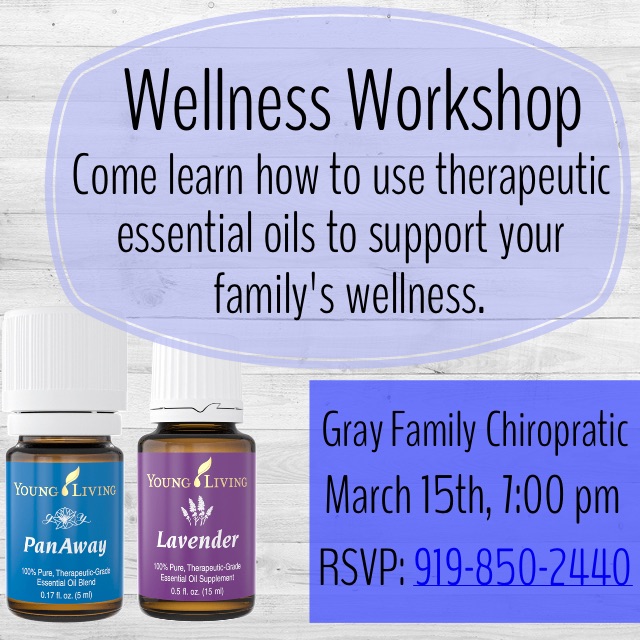 Whether you're brand new to Essential Oils or you've been using for awhile, please join us at Gray Family Chiropractic to learn how EO can promote a healthy season in your home this spring!
Want to make your own pain relief, stress away or seasonal allergy roll-on? We will be mixing up some remedies to help keep you and your family healthy this spring. There will also be a short session to explain just how these oils work!
You won't want to miss this informative night…..RSVP today to our office at (919) 850-2440!
Feel free to bring a friend or family member and there is no charge for this event!