We would like to offer our patients the opportunity to have their loved ones checked. For your family or friends who are having health challenges, this a perfect opportunity for them to see if chiropractic care could help them.
Give your children the gift of growing up healthy and subluxation free and have their spines checked today!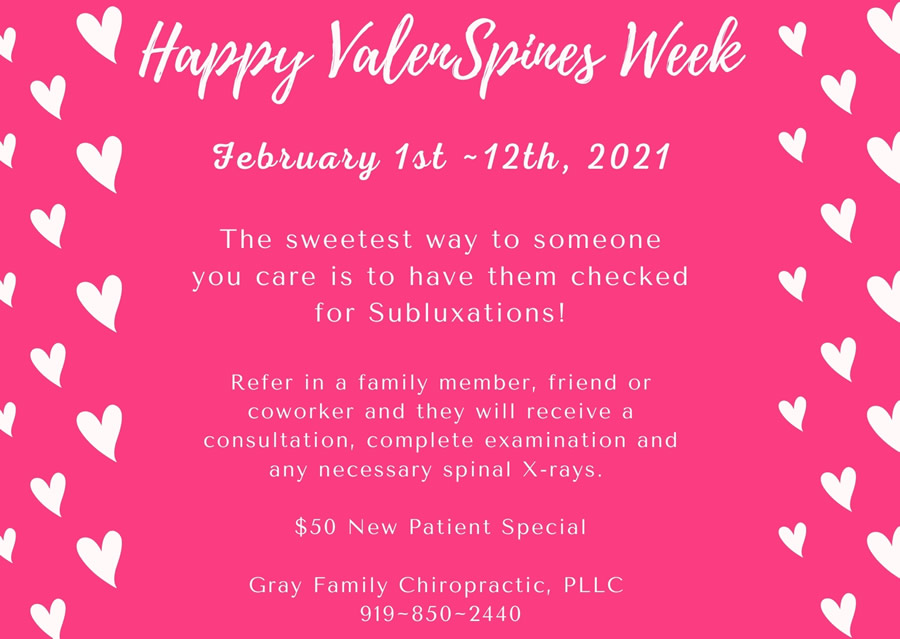 Call our office to schedule their appointment as soon as possible at 919-850-2440. These appointments will up fast and we don't want you to miss out.